...you will have completed:
Fully immersed in 8-Bit Design

Logo Test moved to Tuesday the 5th Review info.

Design Team Project

8-Bit Asset Design For Your Game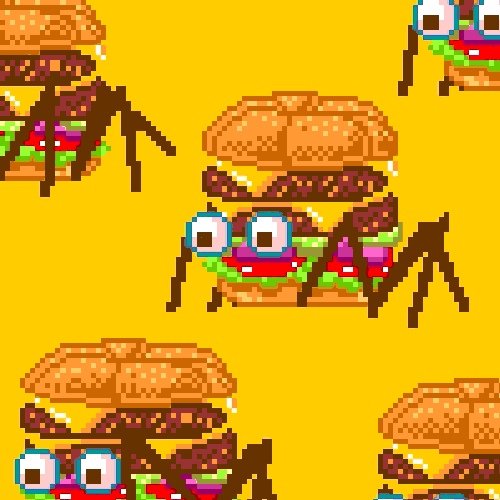 DESIGN FOR GAMING STUDENTS
Monday, November 4th
Check Out The Class Good Reads​
​
Asset Design - Your Game Design Document
You'll be taking your 'Assets You Will Need To Create' list from your Game Design Document and you and your team will divvy these up between all of you and you will create them. Each one should be a static design and be animated (and cropped). Put these together in one file with a specific name for each. Export them as a .gif showing each objects motion. If you have an asset list of static items, create those as well.
Due Dates For Projects
Tuesday, October 29th 8-Bit Self-Portrait
Tuesday, October 29th 8-Bit Cast
Tuesday, October 29th 8-Bit Self-Portrait (Animated)
Tuesday, October 29th 8-Bit Cast (Animated)
​
*To Be Announced * 8-Bit Class (Animated)
​
Monday, November 11th 8-Bit Assets For Your Game
Week Thirteen
Week Fourteen
Week Fifteen
Week Sixteen
Week Seventeen
Week Eighteen
Week One
Week Two
Week Three
Week Four
Week Five
Week Six
Week Seven
Week Eight
Week Nine
Week Ten
Week Eleven
Week Twelve
Week Thirteen
Week Fourteen
Week Fifteen
Week Sixteen
Week Seventeen
Week Eighteen
Goals and Scales For Design For Gaming
*coming soon*
​
​
Monday October 28th - Spirit Week
Friday November 1st - School Dance
​
Printing Your Files & Saving Files For Web
​
We have a Lexmark Laser Printer (C790):
After you press print, a dialogue box will pop up.

Be sure the Lexmark C790 Printer is selected.

Check the orientation of your paper is correct (Portrait or Landscape)

Be sure to scroll down a bit and check the SCALE TO FIT MEDIA box.

Print to the Lexmark (Copy 2) printer

Saving For Web In Photoshop
Open your work. Select all. Choose EDIT, then COPY MERGED

Create a new file and size, then paste what you just copied.

Make sure your file is resized.

Make sure your file has no white around it and it's cropped.

With your file open, go to FILE - SAVE FOR WEB & DEVICES (Legacy)

In the upper right corner, select the JPEG option and make sure it's set to HIGH QUALITY

In the lower left corner, you'll see the file tag JPEG and a time it take to load in seconds. It should be under 100 seconds.

Choose SAVE and select your block folder.
Turning In Your Assignments
​
We have a class in-box. The shortcut to it is on your desktop:
This folder contains YOUR folder with your class work. It is where you can keep your design work in class or move things into from your One Drive or your Flash Drive if you do work at home.
​​
Above your folders are numbered 'In-Boxes', each one corresponding with a project. This is where you turn in your completed work for a grade. Doing so gives me a date and time stamp of when you turn your work in.
​​
Find the numbered In-Box. Open your work and choose "SAVE AS", then choose your file format, choose the inbox (which may have a folder in it already with your name to make it even easier).
Keep in min that when you're working on something and save it to your folder, you may be required to turn in a different, specific file format other than .PSD, such as a .jpeg or .png.
​